Yar matey! There's word of a score at the old Casino D'oro, nothin' less than Blackjack's very own treasure hoard is up for grabs. Pocket ye doubloons and roll down to the table to take part.


Every ship's lad and deckhand will have their chance to get their hands on a pirate hat, just take part in the qualifier to get yer hands on 'em. If by chance you can make it to the final though, you'll not only get your hands on a chest of Blackjack's treasure but one cursed soul will take his coveted trophy.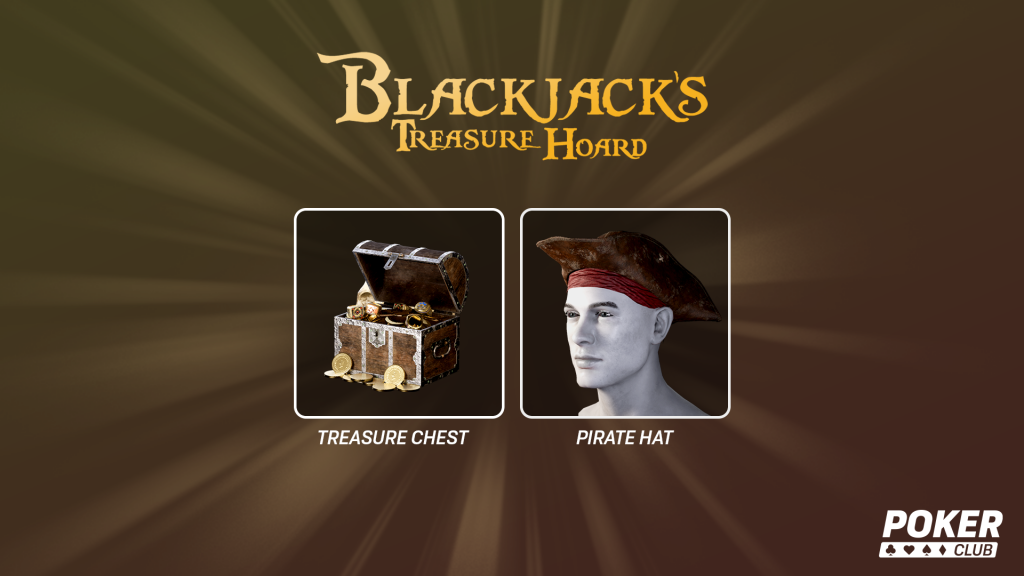 That's right, Blackjack's Treasure Hoard is almost here! A relatively quick tournament, starting on the 21st and ending on the 30th, all players that are able to enter will have the opportunity to earn some amazing booty! Turn the music up and the pirate clad crowd will keep your spirits high with a jaunty sea shanty, while you strive to come out on top.
The first event of our monthly themed tournaments, there's only one weekend to secure your place as the first ever to enter the Hall Of Fame, so there's more than a little prestige to be gained!

Get your best pirate outfit ready and prepare to hit the table! Are you excited to take part? Jump on board the discord and join the discussion, as we prepare to set out on a search for this lost hoard!