Since the announcement of Poker Club earlier this year, we've shown various previews of what you can expect once the game launches on November 19th. From gameplay showcases to chip tricks, PCC Tour events to creating custom tables to host a cash game with your friends; Poker Club is the most immersive poker simulation to date. Today we've got details to share about customisation in-game and how you can stand out from the crowd whilst going all-in at big-money main events in Poker Club.
Our goal since the start of development has been to implement a series of customisation options that allow the Poker Club community to express themselves and to have total control over creating their own unique poker pro. Keep reading for exclusive details of how you can make a statement at the table when Poker Club launches next week, along with answers to some questions that were submitted over on our official Discord server.
Creating a Poker Club Pro
The first (and arguably most important) decision to make when you fire up Poker Club for the first time is tied to creating your very own Poker Club pro. We've developed a detailed character creation tool that allows you to design a pro that represents you. Whether that's a virtual version of yourself or a totally new persona that you'll use to hit the table with; the choice is yours.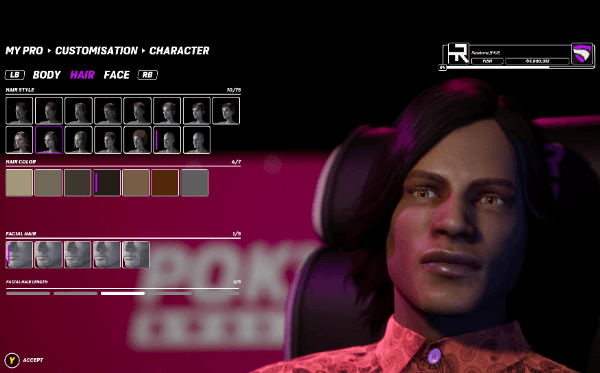 From hairstyle and hair colour to face shape, eye colour and facial hair (including colour and length); our character creation tool allows you to take control over how your pro will look at the table. We opted for two sets of facial features; traditionally masculine and feminine feature sets that can be selected and paired with any combination of hairstyle, eye colour and facial hair.
We wanted to give you the tools to be who you want to be at the table and can't wait to see your pro players arrive at the Poker Club casino on November 19th.
Dress to Impress
Once you've created the perfect character, it's time to head to the apparel store and dress to impress. Choose from a selection of clothing items including t-shirts, dungarees, suits, waistcoats, hoodies, hats, sunglasses and more. We've got you covered for every eventuality, so whether you're buying in at Ace Gym for a low-key cash game or betting big in the Park Hill penthouse; you'll always look the part.
Each clothing item is available in various styles and you can fully customise the colours and select from a variety of prints. We've given you total control over the primary, secondary and tertiary colours of each item which means no two Poker Club players will look the same!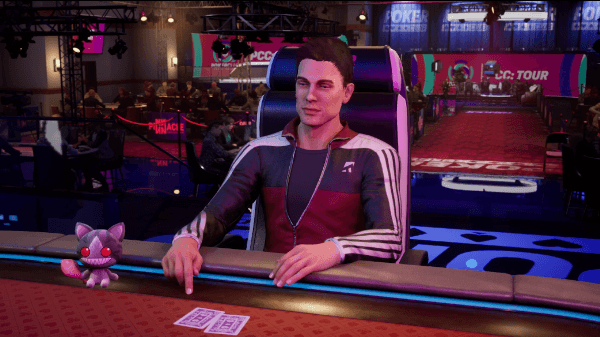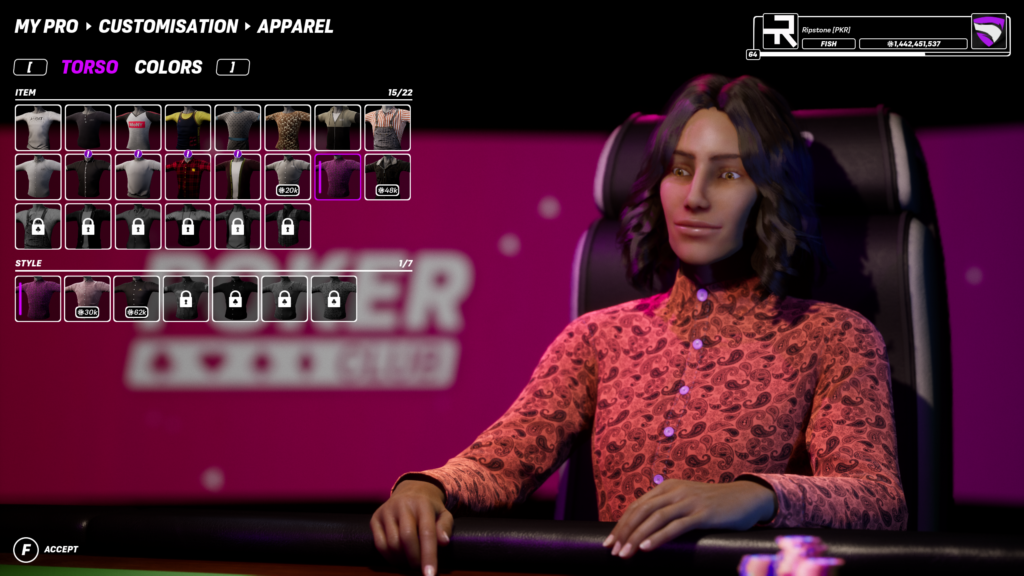 New apparel items unlock as you progress through Poker Club and add even more variety to your in-game closet. You'll also want to make sure that joining a Club is high on your priority list, as this provides access to exclusive items tied to your Club that feature your custom logo.
Make a Statement at the Table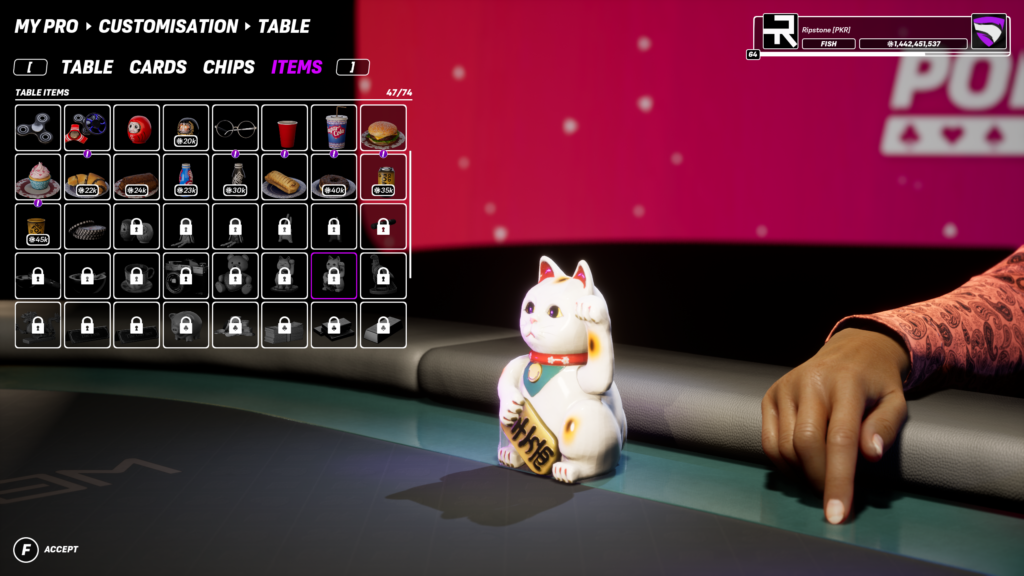 As well as apparel and accessories, we've included a huge selection of table items to bring your games to life. We know that it's important to send a message to other players around the table, so you can choose from items including stacks of cash, gold bars, lucky Japanese daruma dolls and the Poker Club team favourite; a classic sausage roll.
There are over 70 items to choose from when we launch next week and we've got big plans to expand the selection as we play our way into 2021.
Your Style, Your Way
The final choice to make before hitting the table is to pick out your card deck, chips and table style. We're bringing 50+ decks, 20 chip designs and a multitude of table styles so there really is something for everyone. From traditional decks to contemporary designs, the Poker Club art team went to town on creating decks and chips that we'd like to play with in real life, so we hope you enjoy playing with them as much as we enjoyed designing them.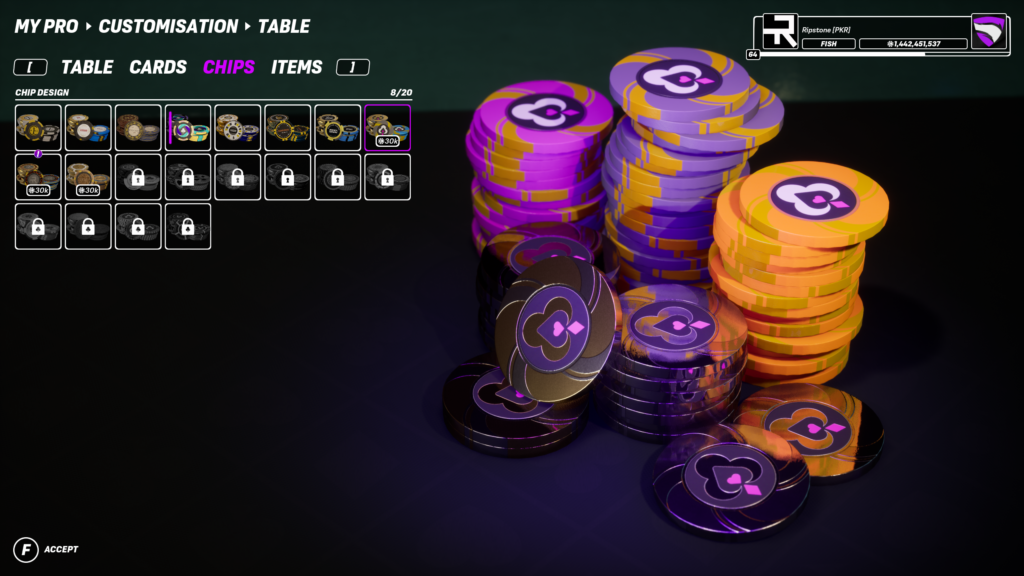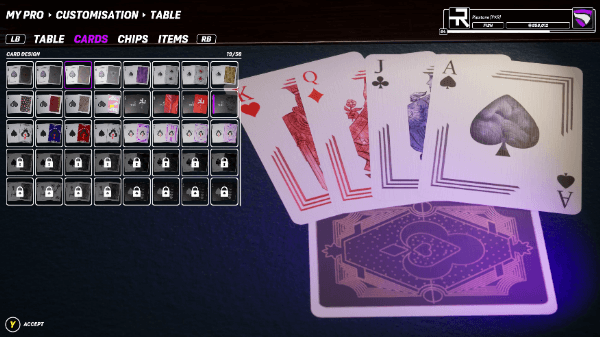 And that's the end of our whistlestop tour of customisation in Poker Club! We can't wait to see your pro player creations when we launch next week.
Community Questions
To round things off, we asked you to share questions about customisation with us on Discord, and we've picked out a selection of your questions below. Thank you to everyone that got in touch and if you have any further questions about the details we've shared today, please let us know over on Discord.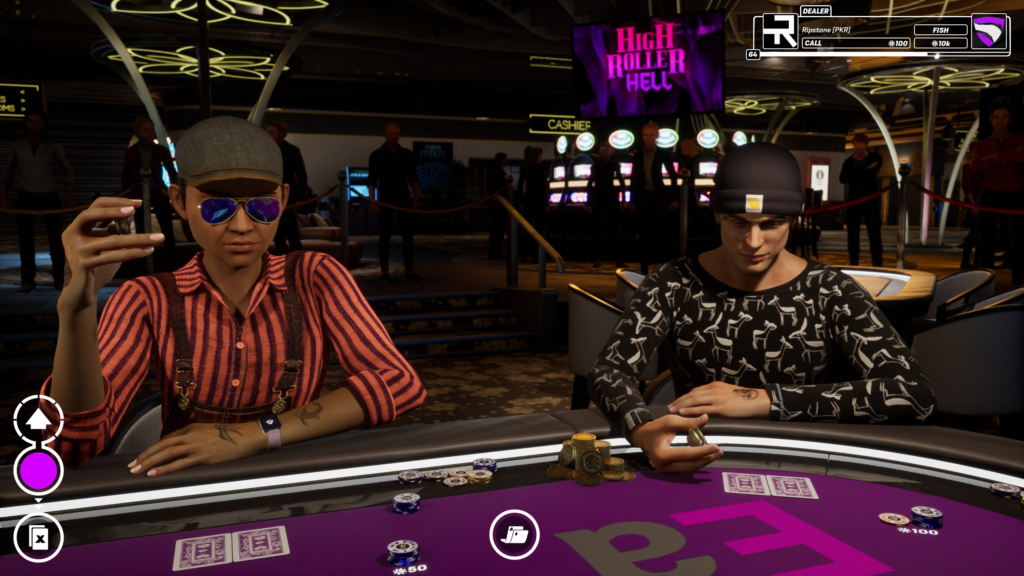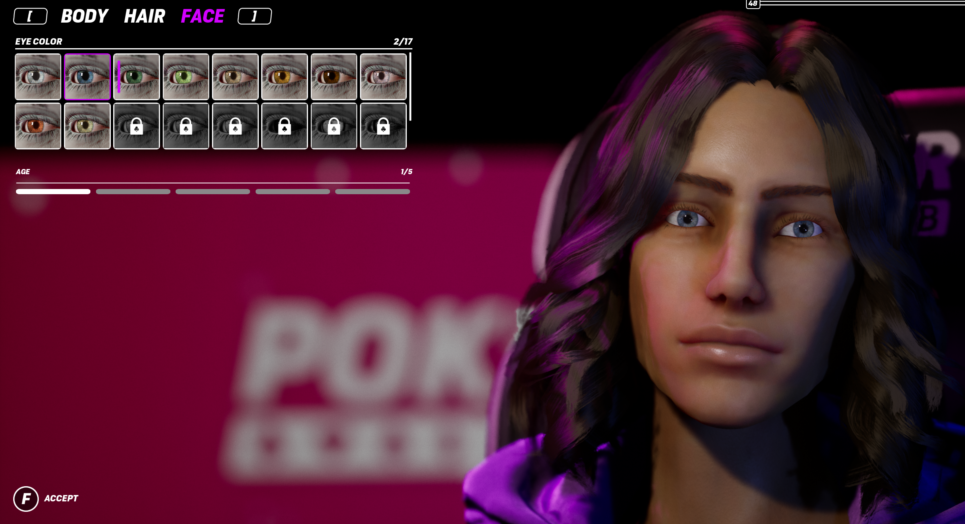 How many table items are in-game?
We're launching with over 70 table items that include Club poker chips, lava lamps, various food items and a fat stack of cash, to name just a few. We've got plans to introduce more items once Poker Club launches and we'll have more details to share about that in the future. If there are items you'd like to see in-game please let us know! (No guarantees, but we'd love to hear your suggestions.)
How are in-game items unlocked in Poker Club?
There are various ways to unlock items in Poker Club. Some items will be available as soon as you start playing, and others will require you to achieve a certain goal; from levelling up with XP, levelling up your Club to progressing through the PCC Tour. Unlocked items will become available to purchase using chips in your 'My Pro' section and after launch certain event items will be tied to tournaments to make them extra special!
Are there items linked to Clubs?
Yes! Joining a Club enables you to play together as a community towards shared goals, which include exclusive unlocks for Club apparel and accessories. Every Club will be required to create a custom logo that will feature on Club items, including clothing, cards and chips. We've got more details on Clubs coming soon, so watch this space…
Are there trophies and rings to unlock?
Yes, you can unlock rings in the PCC Tour and we're working on bringing trophies to Poker Club as part of our post-launch plans. More on that soon!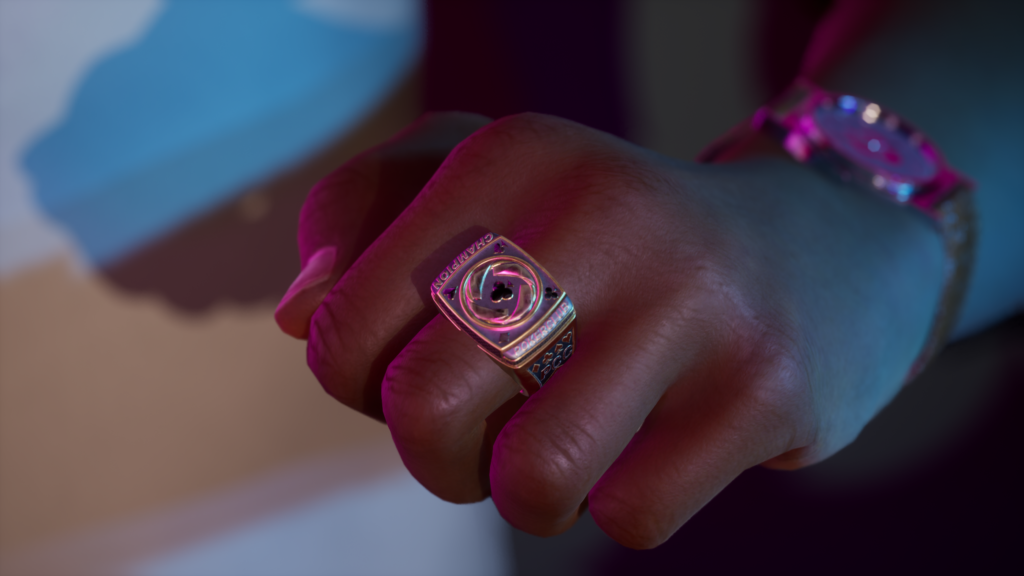 Poker Club launches November 19th on PC, PS5, Xbox Series X and current-gen platforms so the countdown is officially on! You can pre-order now on Xbox Series X and Xbox One and add Poker Club to your Wishlist on Steam.