Our next update for Poker Club is in development, and we want to share an early look at one of our favourite features, brand new monthly tournaments. We're really excited to see how this brings players together in a heated head to head environment.

Tournaments will offer a new level of competition in Poker Club and give you the opportunity to prove your skills at the highest level. Each month you'll find a brand new event right at the top of your tournaments tab. With every tournament, we're going to create unique themes for you to enjoy and introduce exclusive new rewards for you to play for!

Each monthly tournament has two elements, the qualifier and the final. Qualifiers run all week and allow you to earn your way into the final, with each win giving you a ticket that provides entry to the final event. The finals themselves will play out on Saturday, with only one chance a week to compete before that tournament disappears at the end of the month!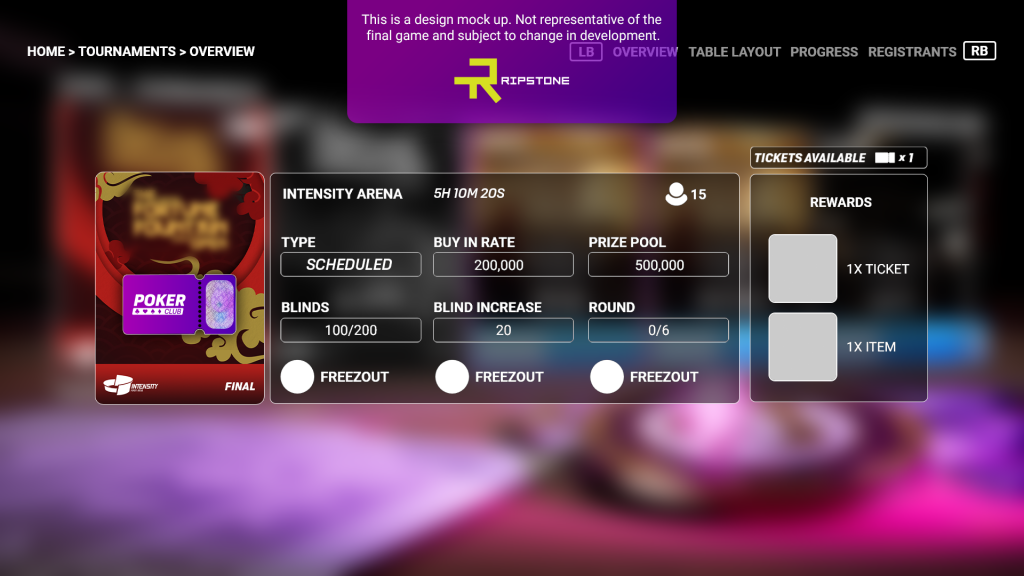 As well as a great chance to show off your skills against other players in Poker Club's most competitive element to date, these tournaments will all provide unique prizes. There will be exclusive collectables every month as well as a Hall of Fame, giving you a chance to be memorialised in the game for your poker prowess! Do you think you have the skills to come out on top?


What do you think about monthly tournaments? Are you aiming to be our first winner? Join us on Discord and let us know!