Want to get in touch with us to share feedback or an issue that you are experiencing with Poker Club? This guide will share details on how to report an issue or share your thoughts of suggestions for how we could make improvements. 
Player Feedback Form
We want to make sure that you can get the most out of your time with Poker Club, and the best way to share your feedback is by using our Player Feedback Form:
Whenever you experience any problems with Poker Club, this is the quickest way for you to let us know.
WHY DO WE USE A FORM FOR PLAYER FEEDBACK? 
Using this form makes sure that we don't miss any community reports. All feedback lands in one place and every report is routed directly to the relevant team, so we can discuss it, plan for development updates, shape our priorities with your voice included and work out the best ways to make the biggest improvements to the game.

Using this form also makes sure we get all of the key information we need straight away, which means your issue is far more likely to get solved, and more quickly. Things like version numbers, platforms, when it happened, etc. These details can save our teams a lot of time and help us to pinpoint issues quickly, so we can spend less time trying to track down information and spend more time making improvements that will get things back on track. We really appreciate you taking the bit of extra time to fill out the form with the details we need.
WHAT DO WE DO WITH FEEDBACK?
Every single report is reviewed and used to shape our upcoming plans for updates and new content. We then share those plans with you on our website and in Discord.
BEFORE YOU SUBMIT THE FORM
Before submitting your form, please ensure that you are playing the latest version of Poker Club, with all of the latest updates installed. If you are playing on PC, please ensure you have updated your drivers and are playing on a PC that matches the game's minimum specs, which are listed on the Poker Club game page on Steam.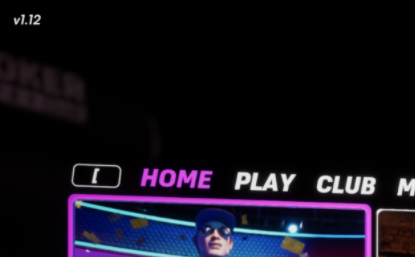 It's a huge help if you can share the version number of the game with us in the form. You can check this at any time in the game, in the very top left of the main menu screen. 
Thank you for taking the time to contact us. Every report that we receive makes a big difference and we're extremely grateful for you taking the time to help us further improve Poker Club.