The River Update is here! To celebrate we're running a 10 day "Golden Decade" event, taking place in the brand new Manor House.
A great place to start off your Poker Club career, you'll be able to win 10 times your entry (a whopping 100,000 chips)! If that wasn't enough, you'll also be able to pick up a limited edition clothing item that won't be available again.

The event will run from the 28th of April until the 8th of May, giving you plenty of opportunities to get involved. To find it, simply head over to the Tournaments tab, we've made sure it's the first on the list 😉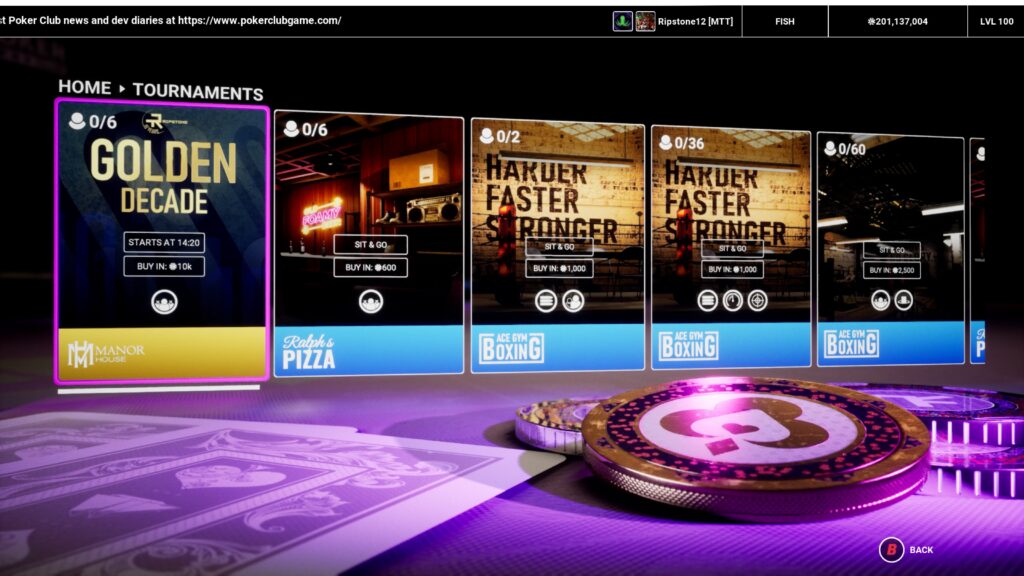 We'll see you at the table!