We're proud to feature multi-table tournaments in Poker Club and now we're raising the game by giving you the option to create your own! This is something that we know that our community has been clamouring for since the release of the game, we've taken a lot of feedback on it from you and in the next update, we're adding it to the game! Join us as we explore insights from our team on the aims and thoughts behind this brand new feature.

The upcoming update will see the introduction of custom private multi-table tournaments, giving you full control to create your own shootouts and freezeouts at any buy-in, and choose whether you want bots or real players only. You will be able to create either shootouts for up to 36 players or freezeouts for up to 60.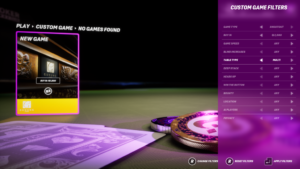 Our aim with the design of this feature was to allow players to create the games and experiences that they want to create. These private multi-table tournaments provide an opportunity to host much bigger competitions with more people to play against.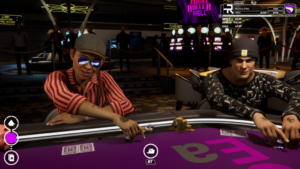 We're really excited to empower community groups to come together and host their own competitive challenges, as well as opening up some great opportunities for future events.
That's it for this Dev Diary, going forward we're still focused on updates and improvements to Poker Club! Check out our latest status update to catch up with some of our upcoming plans and keep your eyes peeled for our next Dev Diary!
We'd love to hear your feedback on how you plan to use these multi-table tournaments, do you already have a big community that you'll be playing them with? Join us on Discord and share your ideas and feedback with us.